Use entry mats, which will help collect the dirt, sand, grit and other substances such as oil, asphalt or driveway sealer that can be tracked onto your hardwood flooring. To prevent slipping, use an approved vinyl rug underlayment. (Tip: Don't use rubber- or foam-backed plastic mats, as they may discolor the flooring.)
Use floor protectors and wide-load-bearing leg bases or rollers to minimize indentations and scratches from heavy objects. (Tip: As a rule, the heavier the object, the wider the floor protector should be.)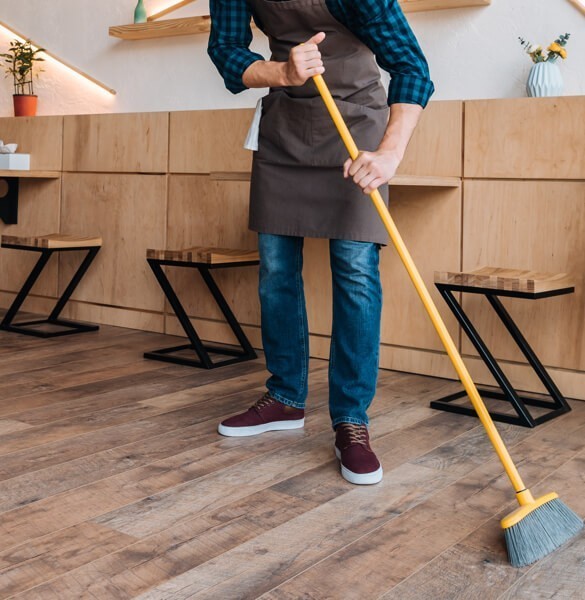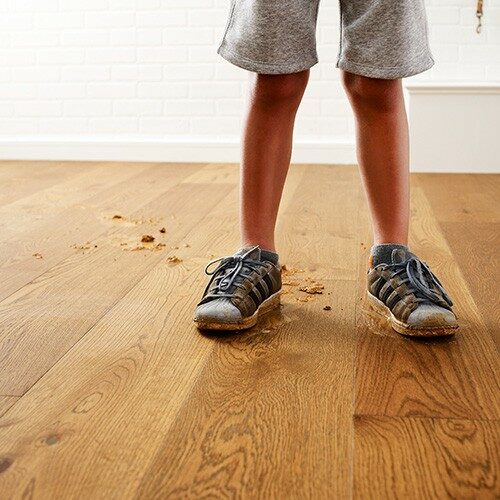 Unfortunately, spills are inevitable, but acting quickly can prevent them from causing any damage. Avoid letting liquids sit on top of the floor for an extended period of time. Simply blot liquid spills with an absorbent cloth or a paper towel. Avoid rubbing the spill as it may spread and penetrate the wood. Sweep up solid spills. Use a damp cloth to remove any remaining residue.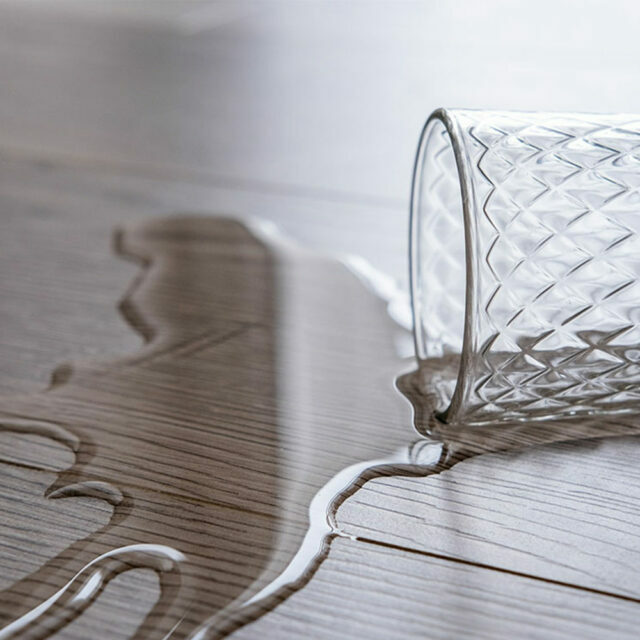 Maintain a normal indoor relative humidity level between 35% and 55% throughout the year to minimize the natural expansion and contraction of wood. Follow these tips for winter and summer months:
Heating Season (Dry): A humidifier is recommended to prevent excess shrinkage due to low humidity levels. Wood-stove and electric heat tend to create very dry conditions.
Non-Heating Season (Wet): An air conditioner, dehumidifier or periodically turning on your heating system can maintain humidity during the summer months. Avoid excessive exposure to water during periods of inclement weather.